Skip over navigation
The City of Millersville is focused on creating a prosperous future while preserving our history.
Start Content
Fire Department




For Emergencies, Please Dial 9-1-1
Millersville Fire Department is an "all hazards" department that responds to all types of incidents including fires, automobile accidents, medical emergencies, hazardous materials response, technical rescues and much more.
Additionally, we pride ourselves in being involved in promoting emergency preparedness, fire prevention and a variety of life safety programs.
The Millersville Fire Department is comprised of two full-time members, and a team of paid on call volunteer firefighters.
The City has two Stations:
Station #1

1246 Louisville Hwy.
Millersville, TN 37072
(615)-859-0880

Station #2


7515 Bethel Rd.
Millersville, TN 37072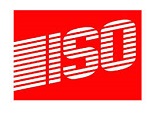 The Department continually trains all personnel on the latest fire and rescue techniques. Regular trainings are held the first and third Mondays of each month.
The Insurance Services Organization has given the Millersville volunteer Fire Department a Class 4 Rating. This rating has enabled Millersville residents to achieve very significant savings on their fire insurance premiums. Click on the ISO logo for more information.
WHEN IT COMES TO A MEDICAL EMERGENCY, SECONDS COUNT!

The City of Millersville Fire Department provides a FIRST RESPONDER PROGRAM as a service to the citizens of the City. When a medical emergency is reported inside the City, Fire Department personnel are sent along with Sumner County Emergency Medical Services to the reported emergency. Because fire personnel are strategically located throughout the city, a fire unit can be on the scene within minutes. This is especially important when a patient is experiencing heart failure or has stopped breathing.
Save
Save
Recent
News
Services


Useful
Links
Contact Us
In this Department
Topics of Interest
More Information